My wife and I worked with Stan to get our Family Trust set up and he and his team made it clear and easy. Obviously we learned a lot through it too, and in the end we got what we wanted/needed. Couldn't recommend Stan enough! And knowing he's there for any questions or changes makes a real difference.
We were very pleased! Information was presented and explained in a very understandable way. We feel that everything we needed to protect our estate was covered and explained!
Every question I had was answered with a knowledgeable and compassionate answer.
Our need to do this came from the HIPPA Controversy that has come forth within the last few years.  The biggest decision for us was to be able for our daughter to be able to make tough decisions for us but know our wishes set down in writing and be able to communicate that and know that it would be followed without question.  It also came to the need of making everything easier after we were no longer here.
Why Risk Everything You Have Worked for Being in Jeopardy?
 Get Started on Your Comprehensive Estate Plan Today!
Schedule a Free Individual Meeting or Group Seminar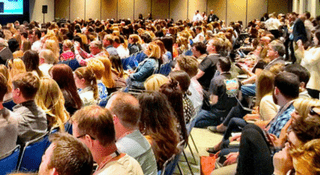 Trusts, Wills, Property and Taxes
Estate planning may sound overwhelming, but Pierchoski Estate Law is experienced in navigating you successfully through the process with sound legal advice and compassionate understanding for making the most important decisions of your life.
There is a difference, and both have their place in an estate plan. Find out what you need.
Nothing is certain but death and taxes – but the taxes you may be able to control with planning.
Relieved!! That is the only way to describe it.
You will be very pleased with their services and cost. Also very nice people!
Our understanding of what we could do and what we could save in the long run by doing the estate planning was worth it.
We discovered that a Living Will and our POA wasn't good enough! We needed an updated and noncontroversial POA and a Living Will. We received this and so much more.
Stan and the team involved with our planning were there anytime we had problems or questions. They were quick to resolve issues as we went through the process. We could not have had anyone better.