Estate Planning
Planning for Life
Estate Planning is part of what sets Pierchoski Estate Law apart from traditional law firms that don't specialize in assisting their clients in preparing for management of their assets and wealth so that their loved ones are protected when they are no longer here to take care of them.
This Family Wealth Planning Service allows us to care for you and your family throughout all life's stages. We continue to support your Estate needs long after you sign your Will. At Pierchoski Estate Law we see the signing your estate planning documents as JUST THE BEGINNING of our relationship with your family.
Over time, your assets will change; your family may change; we know for sure that the law will change. Your plan must accommodate all of these changes in order to make sure your plan works when your family needs it the most. If your plan is not properly updated over time, your documents gradually become worthless.
These out of date documents can send your family on wild and timely dead end chases trying to find documentation for bank accounts you have closed, property you sold a decade earlier, or NOT knowing that you have moved into a new safety deposit box at another bank. And this does not take into account taxes and probate costs, delays in being able to gain access to needed funds because these assets are not mentioned in your most current documents. And the costs of failing to update are typically far greater than keeping your plan current.
To help you make sure your plan is always current, Pierchoski Estate Law offers Family Wealth Services to assist you as your life changes and as your needs (and your family's circumstances) change.
With each of our estate plans we include a no-charge review after the first three years to ensure that as our clients' lives change, so does their estate plan and to ensure that all our clients' assets are held properly for maximum legal and tax protections. We also include in our planning process a creative way for our clients to pass on more than just their financial assets, but also their human assets—who they are and what is important to them.
Many of our clients will opt for a closer relationship with us to make sure that as things change, the plan is updated. While major changes should be included in the Estate Plan immediately, most other modifications will be made during an annual Check-Up meeting.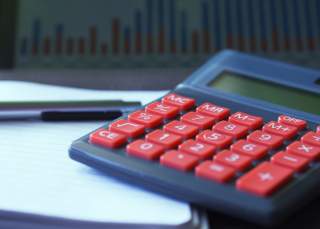 Your plan must accommodate for all your life changes in order to make sure it will work when your family needs it the most.
We have total piece of mind knowing who will be the trustee, who will be our medical representative and how it will be disbursed. We have spoken with all of our 7 children, explaining what we did and why we did it. They are all in agreement. This eases our mind, as well..
Updates and Reviews
Whether you participate in one of our annual membership programs or not, we keep all our clients updated about changes in the law and issues that might affect their lives.
Some of the Benefits Provided Under Our Membership Plans include:
Annual Plan Review with Unlimited Plan Amendments
Annual Priceless Conversation to transition your most important and most frequently lost family wealth- who you are and what's most important to you
Annual Membership in service which provides 24-7 on-line access to health care and guardianship documents
Substantial discount on our fees for advising your loved ones after you're gone
Annual Review of Your Assets and Update of Your Asset Spreadsheet
We know that often changes have happened that may have seemed unimportant during the year but need to be addressed in your Estate Plan. For more information about our customized programs, please contact us.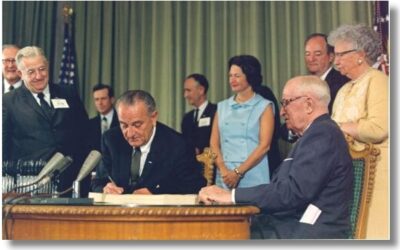 THIS DAY IN HISTORY, President Johnson made history with the Signing of the Medicare Program into Law. On July 30, 1965, America was hoping for a brighter future.    President Johnson's Vision for Americans Here's what President Johnson had to say about it that day....
read more