About Pierchoski Estate Law
Why choose our firm for your estate planning?
Meet "Estate Plan Stan" Pierchoski
I founded the Pierchoski Law Firm in 2002. For years I was predominantly a criminal defense trial attorney. Being a trial attorney has exposed me to every aspect of law and courtroom procedure, but once I was exposed to juvenile law I began to see the importance of family planning. I can tell many horror stories of minor children who get taken away into Department of Children Services custody due to their parents not being there to care for them.
Over the years I have been occasionally court appointed to a guardianship, conservator or executor position over probate estates. I have had first-hand experience with the painfully slow probate process as well as the fees involved that deplete the estate assets.
Personal nightmare.
A real eye-opener came in 2006 when my father passed away and my younger sister was named the executrix of my parent's estate. She hired an attorney for the probate action and the process took 20 months to complete. Which is astonishing given the fact that all my parents had was their home and some money in the bank. The process was a nightmare for my siblings, and I couldn't understand how something so simple could be so cumbersome. Somewhere about one year into the process I had an argument with the probate attorney, and I decided to look into what it was he was doing wrong. Turns out he was right – it does take almost two years and at a cost of about 10% of the estate.
These experiences forced me to evaluate my own situation and planning. My wife and I have three children, and the only planning in place was a will. And that was thrown together just before we all went on a vacation and had to do a lot of flying. I came to the conclusion that I was inadequately prepared should anything happen to either me or my wife or both. After all these years of doing nothing I decided to not put my family into the same horrible position I have seen over and over.
Lessons learned.
So I began to educate myself on trusts and estate and wealth planning. It was a huge undertaking, but I was determined to learn it. After a while I became knowledgeable and proficient. The first thing I did was to construct my own family plan, which I have rewritten a couple times as I learned and as circumstances have changed. Once it was finished, it felt like a great relief. My wife and I were taken care of, the children were taken care of and all our life's work and assets were going to end up exactly how and with who I wanted.
After learning about how to do family planning with a revocable living trust I am convinced there is no better way to care for your family. Surprisingly, very few people I spoke to have any such planning. Some have old, out dated wills, but very few have anything like a trust based plan. However, all these people and parents are just like me. Their family is the most important thing in their lives. They work hard all their lives to provide for their family and give them as much as they can but, very little goes into providing for them if they should die. All parents are concerned that their children and family are protected and provided for after they are gone but, most just do not understand how to plan for that.
Practice what I preach.
That is when I decided to restructure my law practice. I knew I was in a position to help families just like mine. I could educate parents about trust based family plans and help them know that same relief I finally experienced when my plan was complete. It is very satisfying knowing you have helped someone in a way that makes a real difference in their lives. Helping my clients plan for the future has also created a client-attorney relationship that I have never known in my criminal defense practice.
You need an Estate Planning Lawyer who understands how to prepare for the unexpected and to protect what you've worked for all your life!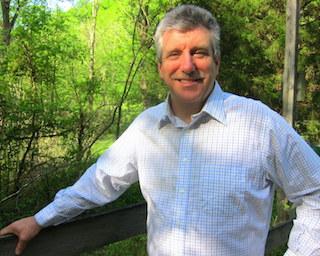 A new mission.
It has become my mission to engage in the practice of law that helped my clients and their families make meaningful change in their lives and made me feel good about being part of it.
If that sounds like the kind of attorney you are looking for to plan for your family's future, schedule an appointment to see me and let's get started.
Why Work with Us?
Many estate planning attorneys take a "one-size fits all" approach with their clients; they do this so that they can work with as many people as possible in a short period of time. Not only does this mean that clients have an impersonal experience, but it also means that issues that are specific to your needs may never be addressed or may not end up being addressed in the best way for YOU.
When lawyers do not take the time to listen and consider a family's individual circumstances, the result is that your Will & Trust Documents do not end up reflecting what your family really wants to happen. And usually there is no review or updating, so the plan quickly becomes outdated and does not work when your family needs it most.
So even though you may pay less up front to get a standard set of documents (or even documents that are customized for your family), things end up much more expensive in the long run. Plus, you leave your family at risk of having to deal with an expensive, unnecessary court process during a time of tremendous grief.
Pierchoski Estate Law ensures that the goals and concerns you want addressed for your family are the estate plans and legal documents that are written and that your plan will actually work when you and your loved ones need it the most.
If what you want is to know you've got a plan in place that will make things easy for your loved ones no matter what happens when, we're the right fit for you.
How is Pierchoski Estate Law different from most estate planning lawyers?
All of our fees are fixed fees agreed to in advance, so there are no surprises. At our initial meeting you will choose the level of planning and fee that works best for your family, so there will never be any surprises.
We keep you informed and make sure your plan works. We don't just prepare a set of legal documents for you and send you on your way. We make sure your assets are owned in the right way, we make sure your kids' well-being is properly planned for, we ensure everyone you've named in your plan knows what to do if anything happens to you.
We review your plan at least every 3 years and annually through our Family Wealth Services. We foster a lifetime, ongoing relationship with our clients. We know that things change. Children grown up, grandkids are born, people may die. You may sell your property or even just refinance. Throughout your life, things change. You change; your assets change; your family changes; the law will definitely change.
We have a team in place to answer your quick questions and to make the planning process easy and organized for you and your family. We have a process for helping you make sure that your assets are titled in the right way, both now and over your lifetime.
We help you get your legal and financial house in order by helping you make smart choices about things like buying insurance, saving for college, and retirement planning so you never spend more than you have to or get taken advantage of by unscrupulous sales people.